职位:
Lean Six Sigma FT Internship

Jeweler / Setter Trainee-Shift2
地点:USA
性质:Intern
公司:Tiffany & Co
发布:Dec. 4 2017

(Picture From Tiffany & Co)   
Lean Six Sigma FT Internship
Overview
SEEKING TOP TALENT TO CONNECT WITH OUR ICONIC BRAND
Tiffany & Co. is one of the most legendary brands in the world today. With a history that spans back to 1837, Tiffany & Co is a jeweler and specialty retailer, whose merchandise offerings include an extensive selection of jewelry, as well as timepieces, sterling silverware, china, crystal, stationery, fragrances and accessories. Tiffany & Co. operates a manufacturing facility in Cumberland, RI where jewelry products unique to our company are crafted by a diverse workforce.
Internship opportunity for a qualified college student currently enrolled at a college or university located in Rhode Island. The Manufacturing Intern will provide support to the Manufacturing departments by partnering with Strategic Sourcing department on cost savings project and lean manufacturing principles to gain knowledge and experience in various aspects of this discipline while contributing to business initiatives.
Responsibilities
Partner with Manufacturing to understand the consumable finished goods as it relates to previous spent high/low volume

Partner with Strategic Sourcing to compare consumables to forecast for finished goods products to determine inventory levels

Implement Lean Six Sigma principles, such as 6S, Kanban, Cellular Manufacturing Flow and Waste Reduction

Execute data from Strategic Sourcing and apply to Kanban system

Partner with Inventory Control to identify location to store consumable supplies

Present to management on experience at the completion of the Intern period

All other duties or projects as assigned
Qualifications
The qualified candidate will be working towards a Bachelor's degree in Industrial & Systems Engineering or related field at a college or university located in Rhode Island

Demonstrated ability to research, review and analyze information from various sources

Outstanding communication, organizational, and leadership skills

Ability to work effectively in a cross-functional team setting and challenge current processes

Proficiency in Microsoft Office programs such as Excel, PowerPoint and Word, and related computer skills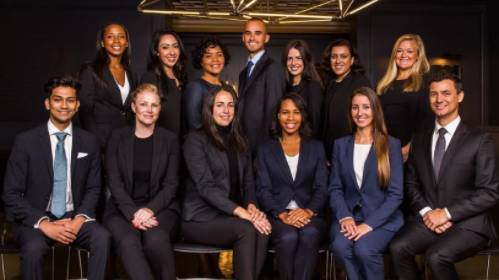 (Picture From Tiffany & Co)  
Jeweler / Setter Trainee-Shift2
Overview
SEEKING TOP TALENT FOR A 2nd SHIFT JEWELER/SETTER TRAINEE TO CONNECT WITH OUR ICONIC BRAND
Tiffany & Co. is the ultimate work environment for aspiring jewelry professionals.  The 2nd shift Jeweler/Setter Trainee will learn to create objects of timeless elegance that will become cherished heirlooms.  Here you will be provided with 8 weeks of training on the essential fundamental skill-sets to become a Setter. Both the training and the position will be held during the regular work schedule of 3:30 pm to 12 midnight.
Responsibilities
Work safely at all times by consistently following safe work procedures for jewelers, as well as all safety procedures required at your work-site. Promote safety by making suggestions for improvement and promptly reporting all incidents and safety issues to your team leader.
Participate in Tiffany & Co. jeweler training program learning to create and/or repair precious jewelry using precious metals with and without simulated gem stones, while learning Tiffany and Company quality and production standards.
Ability to transition skills to precious stones.
Work in a team environment maintaining a positive and respectful work place. Comply with Tiffany & Company policies and procedures while maintaining professional conduct at all times. Participate and carry out all assigned tasks and any other team requirements.
Required Qualifications: 
Ability to communicate with all levels on a daily basis if necessary

Ability to be trained and learn jeweler techniques and processes

Ability to read blue prints and understand quality requirements

Ability to be flexible and work as part of a team as well as an individual

Able to work in a production environment

Able to speak, read, and write basic English
Preferred Qualifications:
High School or GED

Previous experience working with fine jewelry

Ability to work nonstandard hours and overtime during peak business periods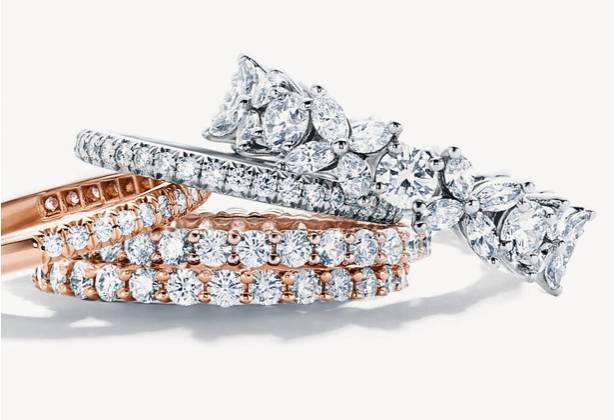 (Picture From Tiffany & Co)  

Founded in New York in 1837, Tiffany & Co. is the world's premier jeweler and America's house of design. An iconic brand with a rich and storied heritage, Tiffany is a global manufacturer and retailer of jewelry and luxury accessories. The company operates more than 300 Tiffany & Co. stores in more than 20 countries.
How To Apply:
If you are interested, please contact us.
如对该职位感兴趣,可在文章末端留言,请写明刚兴趣的职位名称以获取应聘方式。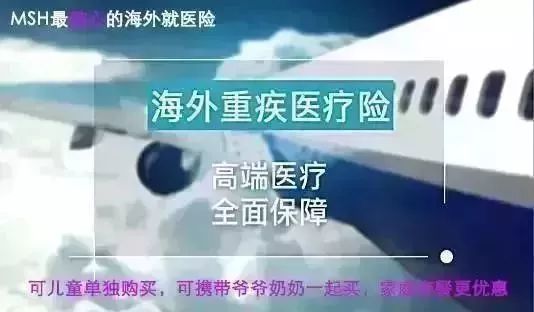 海外游子最担心的是父母生病时,自己不能照料。海外重疾险是海外游子孝敬父母的最佳选择。扫描二维码了解产品详情。→ 
【NOTE】
海外应聘应注意防范欺诈风险。请注意以下事项,并保持警惕:
1、Beware of  Fake jobs, we does not charge any fee at any stage of the recruitment process.
2、Hepai does not guarantee the validity or accuracy of the job information posted in this database. It is the job seeker's responsibility to independently review all posting companies, contracts and job offers.
合拍海外隶属于合拍人力资源中心,旨在为寻找海外工作、海外实习、海外游学的人们提供信息、帮助、与服务。欢迎关注和交流。